June, 2021
Several of my series, "Small Narratives" were awarded honorable mentions in the 16th Julia Margaret Cameron Award for women photographers. The exhibition is tentatively planned for the later part of 2021 in Barcelona , Spain at FotoNostrum Gallery.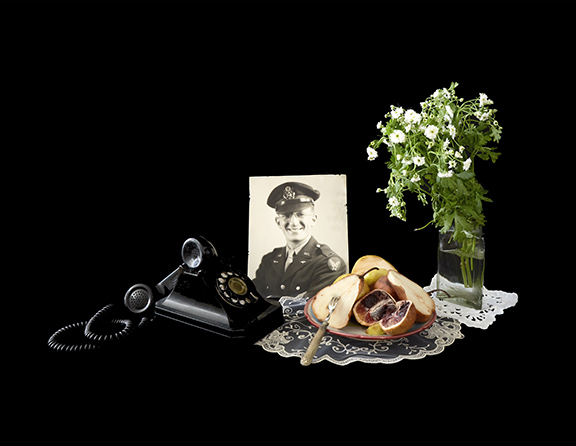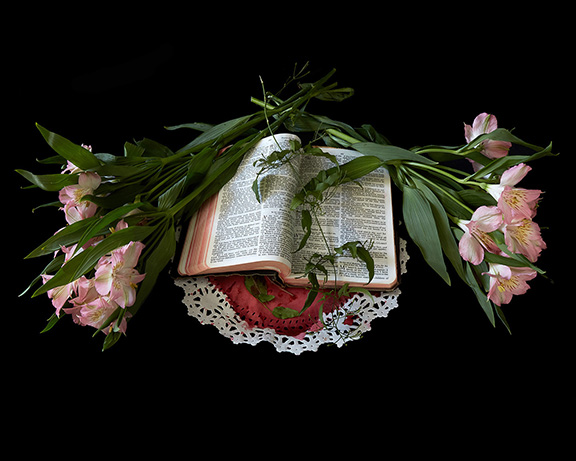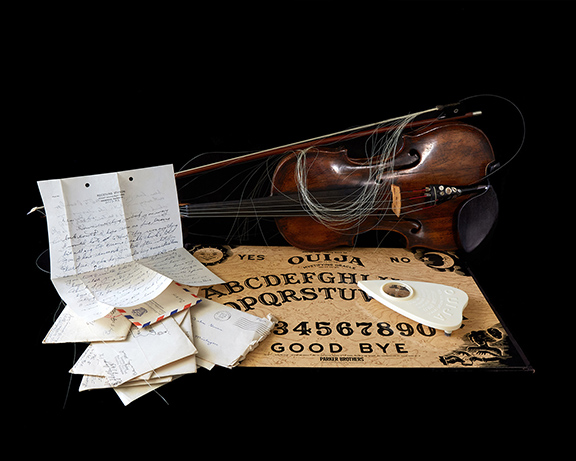 March, 2021
I was very glad to be included in such a wonderful group of artists for the exhibit "Memory" at the Southeast Center For Photograpy in Greenville, S.C. Many thanks to juror Fran Forman for including my piece "The Briefcase". The show runs March 5-March 27th, 2021.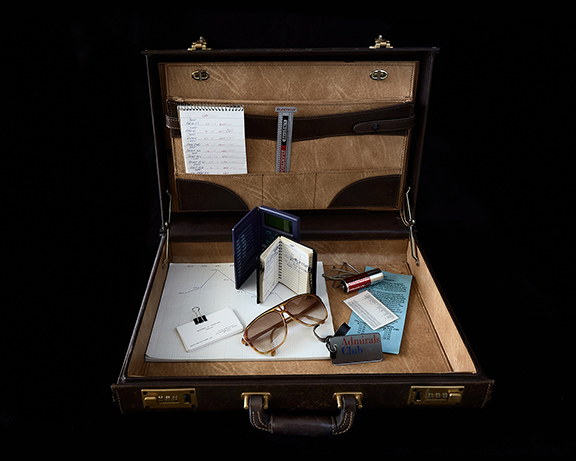 November, 2020
I was honored to have my pieces " Off To War 3" and "Bible Study" included in the LACP Fifth Annual Fine Art Exhibit juried by Marisa Caichiolo who brough a really thoughtful and thought provoking perspective to the process of selecting and curating a show.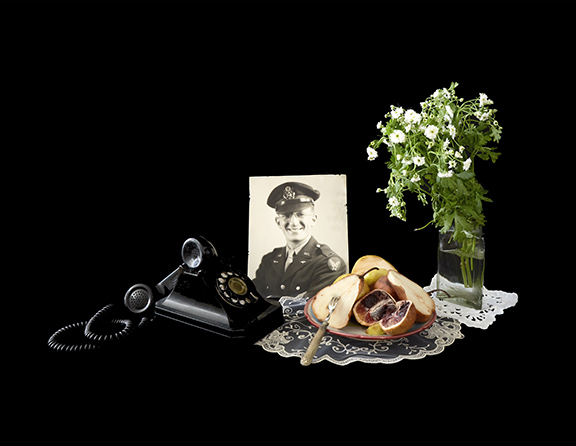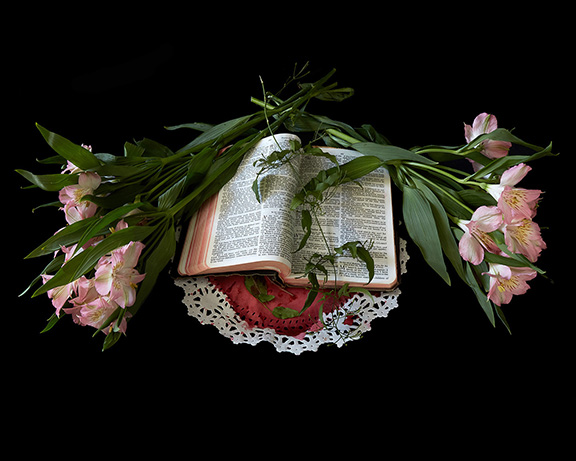 August , 2020
Took an absolutely wonderful class on cyanotype and anthotype with Sean Blocklin, through Los Angeles Center of Photography. It was great fun, and I feel like I learned a tremendous amount.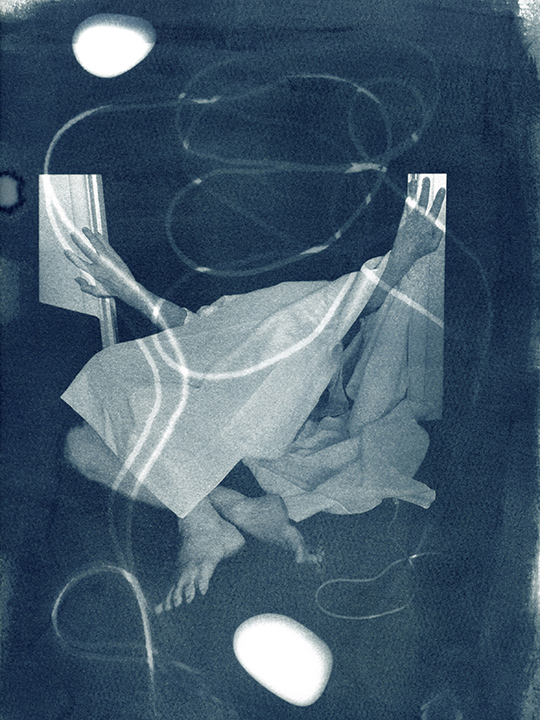 June, 2020
I felt very fortunate to attend an LACP Webinar today by Aline Smithson on creative solutions for mid-career photograpers in terms of moving your work and career further. It was incredibly generous, helpful, thought provoking and gave me lots of pause to stop and consider all my most recent new work.
May, 2020
I took an LACP weekend workshop with Ann Elliot Cutting on still life photography and lighting. It was a new area to me, at least the technical parts, and I found it very inspiring. I have been practicing ever since, and thinking about how to develop a narrative that connects images.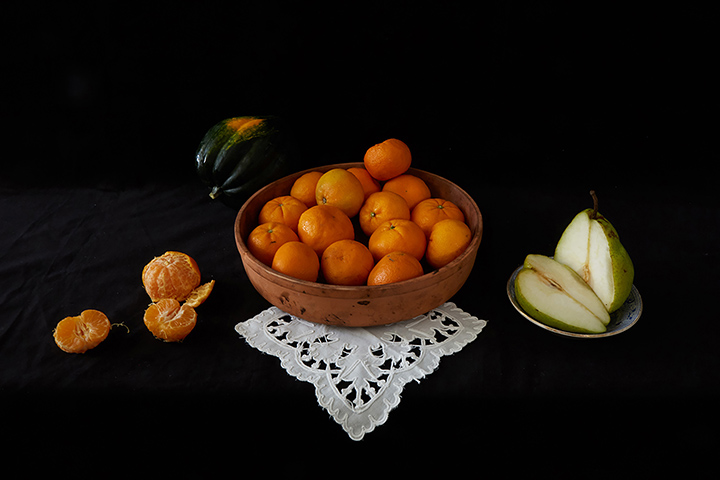 February, 2019
Many thanks to Joelcy Kay for featuring images from the series, "Finding Our Fathers" in her online magazine, Edge of Humanity. It's a wonderful resource to explore and includes photography, book reviews, recipes and I'm sure more that I haven't gotten to yet. To see the feature, please visit this link.
September, 2018
I am thrilled to have been chosen by Aline Smithson as one of twelve photographers who will have a piece exhibited LARGE on a billboard somewhere in the N.Carolina triangle for the month of October as part of the Click Photo Festival exhibit, "Writ Large". Stay tuned for location!
On I-85 outside of Durham, N.C.
July, 2017
Happy to have had the unruly tomatoes chosen by Paula Tognarelli for LACP's 4th Annual Members Exhibition at dnj Gallery, Bergamot Station through August 27th.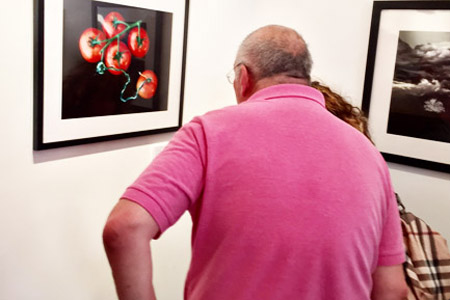 January 14, 2017
Went to a fantastic presentation at Photo L.A. curated by Weston Naef, and featurning Luther Gerlach, the Optics Division of the Metabolic Studio and Jacqueline Woods called "Handmade Perspectives on Art and Craft in the Digital Age" The work was beautiful and inspirational, and in some cases jaw-dropping.
.
©Luther Gerlach

©The Optics Division of the Metabolic Studio

October 30, 2016
Attended a great and practical lecture by Dan Miller of Duncan Miller Gallery at The Annenberg Space for Photography; "Fifteen Things You Can do to Get Represented by a Gallery". A very generous offering!
October 15, 2016
Had a great time giving an artist talk at dnj !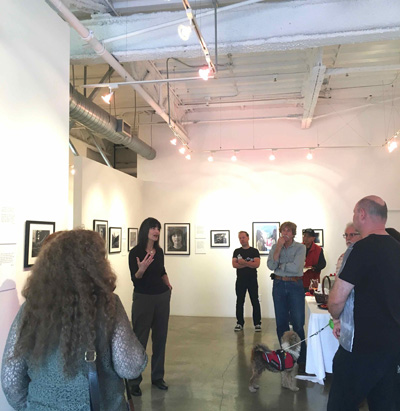 October 7-30, 2016
In-Sight Photography Project 18th Annual Auction and Exhibition,
Buy art and donate to a wonderful organization that help kids through
photography. Check out the auction here.
September 10, 2016, "inside/out" opens at dnj Gallery, Santa Monica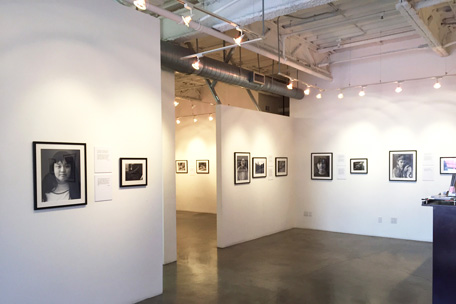 September/October 2016
With the incredibly generous support and enthusiasm of dnj gallery owner Pamela Schoenberg, I am so pleased to announce that the exhibit "inside/out" will be shown at dnj from September 10-October 30, 2016.
Many thanks to Pamela and to her gallery manager, Corey Grayhorse for all they have done to exhibit this project.
I would also like to thank The Help Group for the continual support, encouragement and hard work that has contributed so much to this project.
"inside/out" is an exhibition of photography and written word created during two photography projects conducted at Village Glen School, an environment created to support individuals with diverse talents, strengths and needs, many of whom are on the autism spectrum. The exhibit also includes portraits of the young people which I took at the end of our projects together, and the students written response to that image of themselves. I hope you can join us at the opening to celebrate this work.

September, 2016
Thanks to juror Paula Tognarelli for choosing my piece, "Crossroads" from the series Unruly Vegetables Redux, to be in the "2nd Annual Group Show" Davis Orton Gallery, Hudson,N.Y. September 3-October 2, 2016

August, 2014
I have had a piece selected by Kahn & Selesnick for "Dreams, Fantasies and Illusions", PhotoPlace Gallery, Middlebury,Vermont.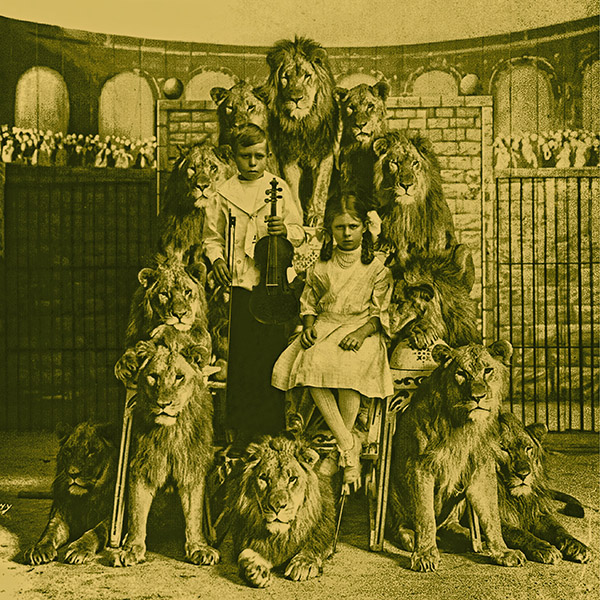 March, 2014
I have had two pieces from the "Visiting the Dead" series chosen by Susan kae Grant for TPS 23. The show opens April 4, 2014 at A Smith Gallery in Johnson City,Texas, and then toursTexas for one year.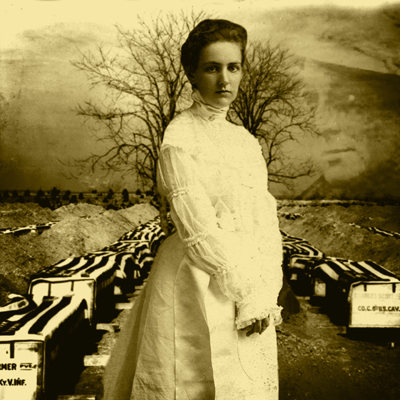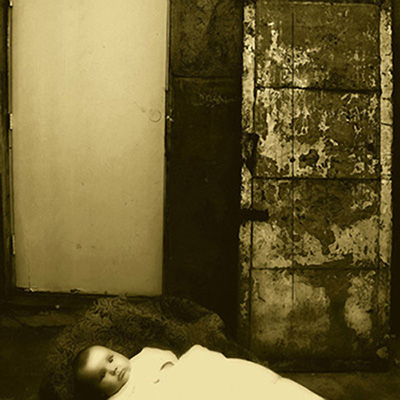 January, 2014
Thank you to Jim Casper for inviting me to place a profile on LensCulture. Check out my page here.

December, 2013
Many thanks to Rixon Reed at photo-eye for inviting me to join the Art Photo Index. My page can be viewed here.

October, 2013
I am pleased to have been awarded an honorable mention in writing in the Maine Media College/Workshops Dreams competition. My poem, called "Eleanor's Song", and other poems can be read here.

February 5, 2013
Thanks so much to Aline Smithson for featuring me on her wonderful blog, LENSCRATCH . Check out the feature here.